1st years create pH indicators using red cabbage.
24 May 2019
1st year science students in Ms Rochford's class had great fun making a pH indicator from red cabbage this week. Luke Hanly provided this photo of his results.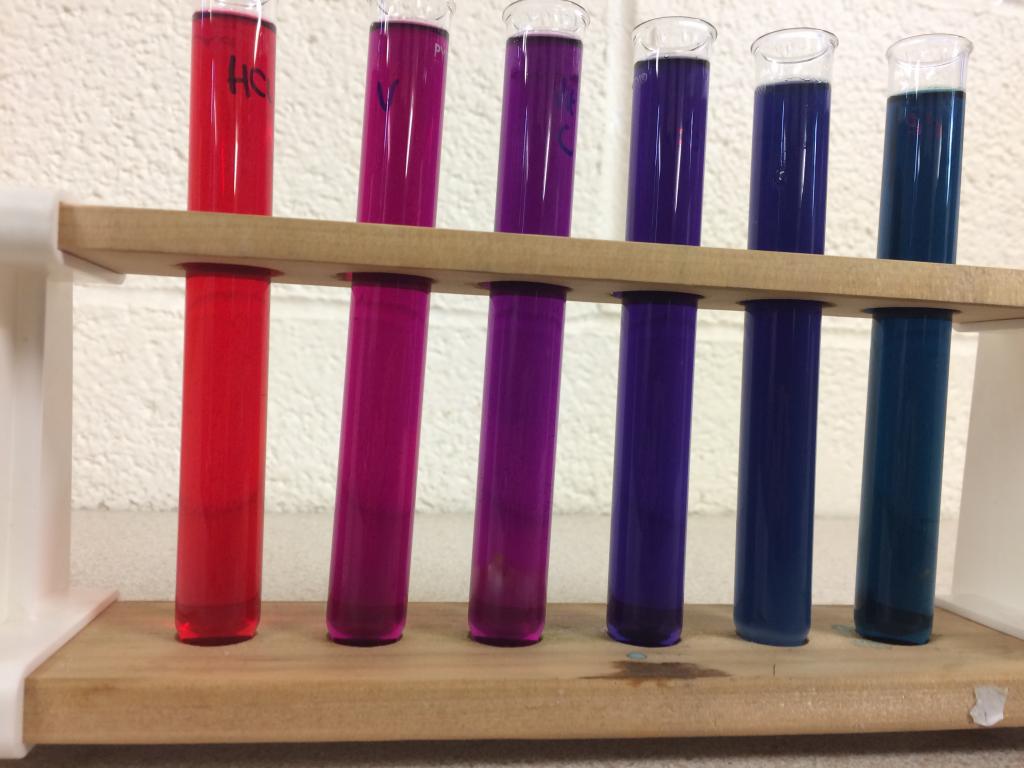 Important information for Leaving Certificate and LCA candidates.
24 May 2019
LC/LCA Candidates - PIN No. letters for accessing results on line are available now from Mrs. Toner. Also the Registration Forms for the Candidate Self-Service Portal. These will be available at the Exam Hall after the English exam on the first day, and thereafter from Mrs. Toner.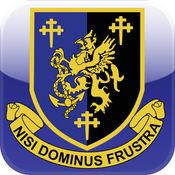 Final version of Summer Assessment Timetable 2019
23 May 2019
4th yr maths time is changed to start at 1.30. https://b2cef16892da7f59cb8b-0704d2c65d24f26cc4687c42a45cd41e.ssl.cf3.rackcdn.com/pdf/8294_20190523102959.pdf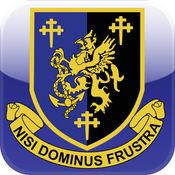 Video of Transition Year Trip to Colaiste Uisce in Mayo Gaeltacht 2019
23 May 2019
https://www.youtube.com/watch?v=b6KsnAVi8LQ&feature=youtu.be
Salters Festival of Chemistry 2019.
19 May 2019
This year's team of 1st Year students (Aoibhinn Danneels, Daisy Savage, Tess Duke and Max Hendrickson) competed with 20 other schools in the Salters Festival of Chemistry 2019 in TCD on Saturday the 18th May. There are 2 challenges in this competition, the Salters Challenge and a University Challenge set by TCD. Our team gave an excellent account of themselves and came second in the University Challenge. The day was great fun and the competition was fierce. Well done too all the pupils involved!
6th Year Class of 2019 Graduation (and a selection of photos from Max Fulham).
18 May 2019
The class of 2019 had their graduation ceremony in the gym on Friday 17 May. Earlier in the day there was the now traditional fancy dress water fight followed by barbecue, bouncy castle, signing of journals before pupils headed home to prepare for the graduations. Memories, speeches, photos and amazing musical performances combined for a wonderful and emotional evening for pupils, staff, parents and guardians. After the presentation of certificates and final parts of the ceremony, everyone went to the canteen for a finger food and drinks reception. Thanks to Max Fulham for a selection of photographs from the night.
Early Closure Friday 17th
15 May 2019
All classes will finish at 1:05 on Friday to allow for the 6th year BBQ and Graduation Celebrations. Eye of the Clock Awards tomorrow afternoon. This is a great celebration of the year and full attendance is expected. Awards will finish at approx 3:30pm and students will be allowed home.
Very Important Notice from the State Examinations Commission (for 3rd and 6th Year parents, guardians and pupils).
14 May 2019
Online Marking The following subjects will be marked online this year Leaving Certificate: Mathematics, Biology, Chemistry, Physics, Politics & Society & LCVP Junior Cycle: English, French, Science & Business Studies If sitting any of these subjects candidates need to be aware that: They complete their responses in BLACK or BLUE pen only GEL pens should NOT be used Pencil may be used for completing diagrams and graphs For more information see Circular S51/19